Detaljer

Kategori: Articles
Opprettet 21. juni 1948
Av Alexandra Kollontai
Greeting Speech to Adam Egede-Nissen's 70th birthday. Printed in Friheten 21 June 1948.
---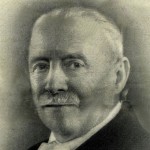 Adam Egede-Nissen (1868-1953)Which worker, male or female in Norway, in Scandinavia, yes, even beyond its borders, does not know Comrade Egede-Nissen. For certain, in the Soviet Union his name is beloved, admired and honoured. Was it not Comrade Egede-Nissen who was among the first ones during the first fiery months after the October Revolution to come to our Soviet republic to greet the young Soviet republic and to shake hands with Lenin and Stalin.
The situation was then very serious. The Soviet republic was threatened by the German offensive and the interventionist armies from 14 capitalist states.